🚨NEW🚨Exclusive Monthly Flavors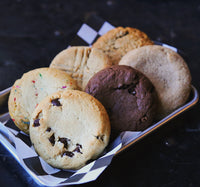 Foxship Bakery
Known for the most sought after high-quality vegan treats --FOR THE BEST DEAL! Famous for creating wildly delicious quarter pound cookies, gourmet brownies, and enchanting cookie cakes that are 100% cruelty free.
Why us?
We pride ourselves in having the most divine cookie flavors around! Thick & chewy, rich, decadent, & delicious. We could keep going..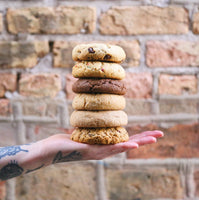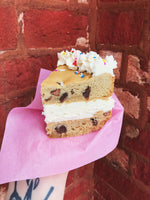 @foxshipbakery
Follow us on Instagram and Facebook for delicious cookie content and updates!
Follow us
Testimonials
These cookies are perfect. I consider myself quite the cookie connoisseur, and I can say with complete confidence these gooey treats are the best cookies I've had in my life.

Miranda F
The peanut butter cookies here are to die for!!! Foxship Bakery is the absolute best, and with the assortment of flavors ranging from classic to seasonal, there is something for everyone. Cute branding, pretty packaging, delicious cruelty-free cookies and a woman-owned company- what more could you want??

AJ Leigh
Best cookies on earth. As a bonus they're also vegan. I am not a vegan but I'll eat these over other cookies 10/10 times

Aaron M
These cookies are so amazing you'll just black out from the flavor overload. If I was on death row this would be my last meal before getting my switch flipped. 

Luke H
Best. Cookies. Ever!!! I may not be vegan but they're definitely my favorite cookies!! Also, the cutest merch.

Marcela S
The best cookies I've ever had. Cookies are massive, full of flavor and they don't last more than a few hours in our house! The cake batter ones are my absolute favorite!

Emily S
I love to order these cookies and keep them on deck in my freezer. When I'm having a bad day, heat up a cookie for a little treat. When I'm having a good day, heat up a cookie for a little treat. No day is a bad day for a Foxship Bakery cookie.

Lauren W